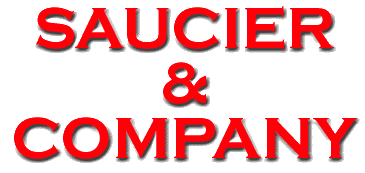 "QUALITY LEGAL SERVICES at AFFORDABLE PRICES"
Welcome to The Law Office at Sears, Metrotown, in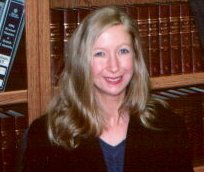 the heart of Burnaby. We are accessible. We have an open door policy. We offer competent, professional counsel to clients in British Columbia. We strive in every way to offer quality, courteous, careful and personal service to our clients and always at affordable prices. Our offices are humble but that does not detract from the competent care we provide to our clients.


We offer help with:


Also a full range of other areas of law faced by individuals, families, single parents, and businesses. We welcome referrals from other lawyers.

LAWYERS WANTED - Immediate Opening [click here]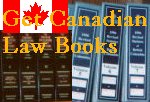 This web site is designed to give you the basic information. We know the law can be confusing so we have provided some information you can use in deciding whether we can be of assistance to you. Please do not hesitate to give us a call. We are wheelchair accessible, and have ample parking. Please check back often as we intend to make the site informative. Please bookmark our page now.
We are providing many links to both the Canadian Government and the British Columbia Government. Please see each section below plus our Helpful Links.
From time to time we will provide you with some Interesting Cases that we think will be of interest to our clients.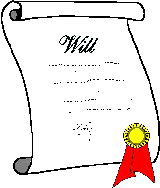 One of the most important things you can do for your family is to have a properly drafted will. We have been doing wills for over 25 years. Our extensive collection of precedent wills and computer technology enables us to make your wills simply and quickly. "Keeping it simple" is not bad advice when it comes to wills and it keeps your costs down. The basic fee for a simple will is $100.00 plus GST, PST and the cost of a will notice (if one is requested). However, if you want to get into the more intricate and complicated trust provisions that may be included in a will, or have some burning desire to avoid the Wills Variation Act, we are more than able to draft and properly execute those as well. We also do home or hospital visits.
Have you considered who will be the guardian of your infant children should you pass away? Who do you trust to be the Executor of your estate? Is there someone you do not want to share in your estate? When is a will valid? When is the right time to do a Power of Attorney? What can a Power of Attorney do? When is a committee needed? What are the tax consequences upon your death?
If you need a will, give us a call. When we draft your will there are some points you should know.

If you marry after you make your Will, then your Will is of no effect.
Your will is not the only document, which governs how your assets are dealt with at your death. Property can be set up in joint tenancy or be payable to designated beneficiaries to significantly reduce taxes and legal costs upon your death.
Taxes can be saved by the proper gifting of your RRSP's, RIF, and insurance proceeds in some situations.
If you are separated from your spouse, you will not necessarily have guardianship of your child on your spouse's death. This topic deserves careful consideration in a will-planning interview.
Children of a former marriage or separated spouses may in some cases dispute your will if you do not provide adequately for them. Steps can be taken to reduce the likelihood of success in these court disputes by properly drafting of your will.
We are providing you with the following links to do with Wills:
B.C Attorney General: About Wills and Estates
We have also found the following B.C. acts to do with Wills:
PROBATE RECOGNITION ACT
TRUST AND SETTLEMENT VARIATION ACT
WILLS ACT
WILLS VARIATION ACT



'

ESTATES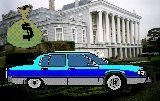 Being an executor is a serious responsibility that is a draining experience. It's complicated and filled with liabilities. If you are named as an Executor, you should contact a lawyer immediately, rather than ½ way through when there could be a lot of clean up problems to rectify.
Do you know who is or is not entitled to notice under the Wills Variation Act or under an intestacy or partial intestacy? Is the named Executor not willing to act, or cannot be located? Are you able to determine all of the assets owned by the deceased? Are you able to order a will search from the Division of Vital Statistics checking all names used by the deceased on various documents? Are you able to prepare the various Affidavits, Notice, Praecipe, Statement of Assets, Liabilities and Distribution?
Do you know how to transfer land held in joint tenancy or into the name of the Executor? Are you aware that advertising for creditors in required in two newspapers? Are you qualified to prepare estate accounting and releases for the beneficiaries?
What about filing the appropriate income tax returns and obtaining a Final Clearance Certificate from Revenue Canada in order to protect the Executor?
We are experienced estate lawyers capable of handling probate, administration and other various procedures dictated by the circumstances, executors accounts and the transfer of assets. If you need assistance, please consult us for a consultation.
We have also found the following B.C. acts to do with Estates:
ESTATE ADMINISTRATION ACT
PUBLIC TRUSTEE ACT
PUBLIC GUARDIAN AND TRUSTEE ACT
SURVIVORSHIP AND PRESUMPTION OF DEATH ACT
TRUSTEE ACT
UNCLAIMED MONEY ACT



'

FAMILY & DIVORCE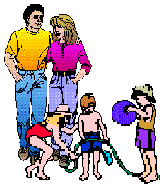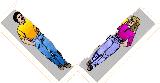 Make sure you read about Apprehensions below if your are having trouble with your children.
Even if you are already divorced and are making or receiving child support payments, you should come in and consult us regards the new rules and regulation on Child Support. Below we give an compressive outline to the steps involved in Divorce of Married Couples and the separation of Unmarried Couples.Make sure to read the Other Questions about Divorce.

In Canada, the divorce rate is 51%. What that figure means is that over half of those couples who are married will get divorced in this country. Divorce can prove to be a difficult and emotional time for all parties involved, especially if you have children. However, putting off your divorce for whatever reason, may not solve anything. And sometimes delay can be harmful to your case. Are you thinking about getting a divorce, but you don't know where to start? If you have any questions about divorce, come and see me for a 1/2 hour consultation at Saucier & Company. We can work together and I can help to provide you with the answers you need to put your mind at ease.
Since the divorce process is such a personal one for everyone, it is impossible to discuss all issues involved in detail. However, there are some common questions that are asked by people who come in to our offices. If you have thought about some of these questions and do not have answers, you are not alone!
Children, Spouse and Property
(a) Children

Custody:

-Does the court decide who will have custody of the children?
-What does custody mean?

Guardianship:

-Who can have guardianship of the children? Is it automatic?
-What does guardianship mean?

Access:

-Does a parent have a right to see his or her child?

Maintenance:

-What are the Federal Child Support Guidelines?
-Why do I have to pay to support my children?
-What if I am in debt and cannot afford to pay maintenance?
-What if my children are with me for over 40% of the time?
-If I am remarried will my spouse's income be calculated as my income?

(b) Spouse

Maintenance:

-Do I have to pay money to support my spouse?
-How much money do I pay each month to my spouse once we are separated?

Violence:

-Can my spouse force to leave the matrimonial home?
-How do I prevent my spouse from harassing me once we are separated?

(c) Property

-Does a short marriage affect property division?
-Is it better to have a separation agreement to deal with property issues?

Family Asset:

-What is a "family asset"?
-Can my spouse claim half of my private pension?
-What if my spouse refuses to sell our house?

Business Asset:

- If I started a business before we were married, is my spouse still entitled to it?

Family Debts:

-What is considered to be a family debt?
-Is my spouse responsible for my income tax debts, credit cards, or loan payments after the marriage is over?

The Process
(a) Generally

You can get a divorce if there has been a breakdown of the marriage. This can occur in 3 situations:

(i) You have lived separate and apart from your spouse for 1 year;
(ii) There has been physical and mental cruelty in your relationship; and
(iii) There has been adultery committed by one spouse.

Your spouse cannot stop you from getting a divorce. However, if there are other claims in your divorce proceeding such as child custody, maintenance and/or property division, you will most likely have to go to court and your divorce will be delayed until all of these are dealt with.

(b) Uncontested

An uncontested divorce means that you and your spouse both agree to the divorce and will not challenge it.
If you have been already separated for one year, you can get divorced in about 3 months.

(c) Contested

A contested divorce means that your spouse will not agree to your claims in the divorce. As a result, you will probably have to go to court and have a judge settle the dispute;
Some contested divorces can take months or even years, much depends on the cooperation between the spouses.
Are you involved in a common-law relationship and are thinking about separating? The law that governs common law partners is in some areas very different than for married couples.
If you are in a common law relationship, some of the laws relating to child custody and support as well as spousal support are the same as for married couples under the Family Relations Act.
However, property division is not the same as for married couples. If you have a question about how to split up property in a common law relationship, you should talk to a lawyer.
Do I need a legal separation when I leave my spouse?
What happens if I leave my spouse in the eyes of the courts?
Can I sell off the property I own while my spouse and I are separated?
Do I have to pay child maintenance without a court order?
Do my children have a say with whom they wish to live?
How much do I have to pay for child maintenance?
If you have thought about any of these questions and need to speak to someone, call me at Saucier and Company and set up an appointment. Don't delay your divorce, you may be giving up your rights under the law!


We are providing you with the following links to do with Family and Divorce matters:
BC Ministry for Children and Families: Parents and Caregivers
BC Ministry of Attorney General - Child Support - Information and Assistance
BC Ministry of Attorney General - Child Support - New Enforcement Measures
BC Ministry of Attorney General - Child Support - New Guidelines
BC Ministry of Human Resources Homepage
BC Ministry of Women's Equality
Child Support home page
Child, Youth and Family Health
Do It Yourself Divorce in BC
Family Support - Child, Youth & Family Health
Family Violence Statistic by Canada Correction Branch
RCMP Drug Awareness Program
Safety-Information for Parents and Kids
Strategy for the Renewal of Youth Justice
We have also found the following B.C. acts to do with the Family and Divorces:
ADOPTION ACT
CHILD, YOUTH AND FAMILY ADVOCACY ACT
CURFEW ACT
FAMILY COMPENSATION ACT
FAMILY MAINTENANCE ENFORCEMENT ACT
FAMILY RELATIONS ACT
MENTAL HEALTH ACT
MINISTRY OF HEALTH ACT
MINISTRY OF SOCIAL SERVICES AND HOUSING ACT
NAME ACT
PROVINCIAL COURT (FAMILY) RULES
SCHOOL ACT
YOUNG OFFENDERS (BRITISH COLUMBIA) ACT



'

APPREHENSIONS

The first thing YOU MUST AWARE of, is that the DIRECTOR OF CHILDREN has UNBELIEVABLE POWERS under the Act. The DIRECTOR'S POWER can be VERY INTRUSIVE. CONSULT US IMMEDIATELY should you have YOUR CHILDREN APPREHENDED.
If your child or children have been apprehended by social workers empowered under the new Child, Family & Community Services Act, you should consult and retain a lawyer immediately.
The CFCSA is a complicated Act. We cannot review it entirely here. There are four stages normally; presentation, protection, extension and continuing care. Consider generally section 13 of the Act which is the section defining when a child is need of protection.
PART 3 Child Protection
When protection is needed
13 (1) A child needs protection in the following circumstances:
(a) if the child has been, or is likely to be, physically harmed by the child's parent;
(b) if the child has been, or is likely to be, sexually abused or exploited by the child's
parent;
(c) if the child has been, or is likely to be, physically harmed, sexually abused or
sexually exploited by another person and if the child's parent is unwilling or unable to
protect the child;
(d) if the child has been, or is likely to be, physically harmed because of neglect by
the child's parent;
(e) if the child is emotionally harmed by the parent's conduct;
(f) if the child is deprived of necessary health care;
(g) if the child's development is likely to be seriously impaired by a treatable
condition and the child's parent refuses to provide or consent to treatment;
(h) if the child's parent is unable or unwilling to care for the child and has not made
adequate provision for the child's care;
(i) if the child is or has been absent from home in circumstances that endanger the
child's safety or well-being;
(j) if the child's parent is dead and adequate provision has not been made for the
child's care;
(k) if the child has been abandoned and adequate provision has not been made for
the child's care;
(l) if the child is in the care of a director or another person by agreement and the
child's parent is unwilling or unable to resume care when the agreement is no longer
in force.
(2) For the purpose of subsection (1) (e), a child is emotionally harmed if the child
demonstrates severe
(a) anxiety,
(b) depression,
(c) withdrawal, or
(d) self-destructive or aggressive behaviour.
Duty to report need for protection
14 (1) A person who has reason to believe that a child
(a) has been, or is likely to be, physically harmed, sexually abused or sexually
exploited by a parent or other person, or
(b) needs protection under section 13 (1) (e) to (k)
must promptly report the matter to a director or a person designated by a director.
(2) Subsection (1) applies even if the information on which the belief is based
(a) is privileged, except as a result of a solicitor-client relationship, or
(b) is confidential and its disclosure is prohibited under another Act.
(3) A person who contravenes subsection (1) commits an offence.
(4) A person who knowingly reports to a director, or a person designated by a director,
false information that a child needs protection commits an offence.
(5) No action for damages may be brought against a person for reporting information under
this section unless the person knowingly reported false information.
(6) A person who commits an offence under this section is liable to a fine of up to $10 000
or to imprisonment for up to 6 months, or to both.
(7) The limitation period governing the commencement of a proceeding under the Offence
Act does not apply to a proceeding relating to an offence under this section.

We are providing you with the following links to do with Apprehensions:
BC Ministry for Children and Families: Home Page
BC Ministry for Children and Families: Regional Operating Officers
Children's Commission - British Columbia
Helpline for Children: Zenith 1234
Office of the Child, Youth and Family Advocate
We have also found the following B.C. acts to do with Apprehensions:
CHILD, FAMILY AND COMMUNITY SERVICE ACT



'

PERSONAL INJURY & ICBC CLAIMS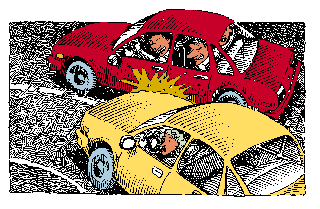 Our consultations for personal injury and ICBC claims are free. If we do not recover damages for you, we do not charge you a fee. We work on a contingency basis. Acting for yourself on an ICBC matter is really a quick way to short change yourself.
You should consult a lawyer as soon as possible; or if your are injured and confined to a hospital, have a family member or friend do it for you.
You need to discuss:
Reporting Accident to Police
No fault insurance claims
Medical Expenses
Loss of Wages
Automobile and Property Damages
Examination of Discovery
Arbitration
Court Case
We are providing you with the following links to do with ICBC:
INSURANCE CORPORATION ACT



'

REAL ESTATE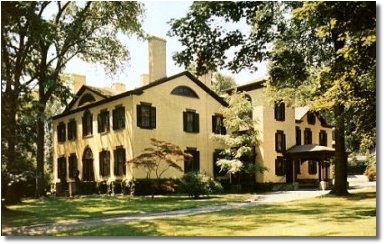 We do conveyancing. If you are buying or selling a home, and/or getting a mortgage, with or without a realtor involved, we can help.
Remember your home is usually one of the largest assets that you will buy or sell. The advice of an impartial party can be very helpful.
We are providing you with the following links to do with Real Estate:
British Columbia Ministry of Attorney General -- Land Title
LandData BC Home Page Digital Maps Land Information and Data
We have also found the following B.C. acts to do with Real Estate:
HOME CONVERSION AND LEASEHOLD LOAN ACT
HOME MORTGAGE ASSISTANCE PROGRAM ACT
HOME OWNER GRANT ACT
HOME OWNER INTEREST ASSISTANCE ACT
HOME PURCHASE ASSISTANCE ACT
HOMESTEAD ACT
LAND (SPOUSE PROTECTION) ACT
LAND TAX DEFERMENT ACT
LAND TITLE ACT (1 of 26)
LAND TITLE INQUIRY ACT
LAND TRANSFER FORM ACT
MANUFACTURED HOME ACT
MANUFACTURED HOME TAX ACT
MORTGAGE BROKERS ACT
PARTITION OF PROPERTY ACT
PROPERTY LAW ACT
PROPERTY TRANSFER TAX ACT
RENT DISTRESS ACT
REPAIRERS LIEN ACT
RESIDENTIAL TENANCY ACT
TAXATION (RURAL AREA) ACT
TRESPASS ACT



'

INTERESTING CASES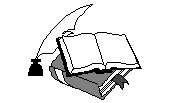 Supreme Court of Canada Judgements



'

OTHER HELPFUL LINKS
1996 Revised Statutes of British Columbia (consolidated to Oct 31, 1997)
ACJNet - Access to Justice Network
Australian Law on the Net
British Columbia Status and Bills [more]
British Columbia Superior Courts
Canadian "Parliamentary Internet" Bills, Debates etc.
Canada Statutes and Regulations
Department of Justice Canada "Laws of Canada"
Electronic Law Library for BC
Legal Information Institute, Cornell University (USA)
Legal Services Society - British Columbia
Ministry of the Attorney General - Publications and Reports
Office of the Ombudsman of British Columbia
QuickLaw by QL Systems Limited (Canada)
Revenue Canada / Revenu Canada
Supreme Court of Canada
Tax Court of Canada
The Continuing Legal Education Society of B.C.
University of British Columbia Library Catalogue
West's Group Home Page
West's Legal Directory (USA,Canada & International)
Also see our links for:


If you are a lawyer looking for a position, please contact Robert J. Saucier at the following address.

Our Address and other communications are:
Saucier & Company
The Law Office at Sears,
4750 Kingsway Ave,
Burnaby, B.C. V5H 2C2
Phone: 604-434-7200
Fax: 604-432-9803
Email: lawyers@saucier.bc.ca



[Home] [Top] [Wills] [Family] [ICBC] [Real Estate] [Links]